Debt Relief - A Better Way to Reduce Monthly Payments
Reduce your debt to a fraction of what you owe
Consolidate multiple payments into one
Be debt free in 12-48 months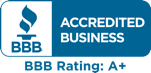 We Can Significantly Reduce Your Monthly Payment
If you had a total debt of...
$25,000
| | | | |
| --- | --- | --- | --- |
| Monthly Payment | $408 | $676 | $729 |
| Total Repayment | $18,750 | $40,580 | $72,262 |
| Debt Free In | 46 months | 60 months | 443 months |
| Interest Rate | 0% | 21% | 23% |
| 1-on-1 Expert Help | | | |

* The minimum payment example is based on a credit card for individuals with fair credit, having an interest rate of 23% (rounded up to the nearest percentage point) and assumes a payment of the interest and 1% of the principal balance. Please note that, assuming the principal balance does not increase due to additional charges, fees, and interest, the required minimum monthly payment will decrease over time as additional minimum monthly payments are made and reduce the total balance.
Our goals are to help you resolve your enrolled debts as quickly as possible and to negotiate settlements for less than what you owe.
Start Reducing Your Payments
Your Program - Worry Free
Accredited Debt Relief's debt resolution programs come with a Money Back Guarantee for your peace of mind.
Cancel At Any Time
No Penalty
No Further Obligation
See your Debt Relief Options
Are You Eligible?
You have over $10,000 in debt
This is the baseline for us to negotiate on your behalf; it gives us greater leverage and a better chance at settling debts with your creditors.
You have unsecured debt
We only work with unsecured debts, which are debts that do not have collateral attached to them. Credit cards, medical bills and payday loans are all examples of unsecured debt. Debts like student loans and those that do have collateral attached to them, like mortgages and car loans, are not eligible for debt settlement.
You're able to make monthly payments
Our program involves making deposits of an agreed-upon amount into a Dedicated Account every month. Consistent monthly deposits are crucial to your overall success.
Frequently Asked Questions
How much can I expect to save when participating in your program?
While individual results do vary, the average amount of debt that our clients pay on their resolved debts is 55% of their enrolled balance. This number excludes Accredited Debt Relief's fees.
Can participating in a debt settlement program impact my credit?
It is normal to see a temporary drop in your credit score when starting your debt resolution program. This can be concerning, but it is temporary and an anticipated part of the process that helps lay the groundwork for us to lock in new terms and agreements with your creditors.
The most important thing to remember is that you are the one with the control — not your creditors. The quicker you get through the program, the quicker your overall creditworthiness can begin to improve. Additionally, many of our former clients have reported full credit score recovery and improvement after graduating from their debt resolution program.
What type of debt can Accredited Debt Relief help me with?
We only work with debts without collateral attached to them, also known as unsecured debts. Credit card debt, medical bills and payday loans are all examples of unsecured debt. Debts with collateral attached, like mortgages and car loans, are not eligible for our debt resolution program. We are also unable to assist with federal student loans.
If you're still unsure about whether your debt qualifies, we can help —
contact us today
for more information.
What does Accredited Debt Relief service cost?
We have no upfront fees, and our team doesn't make a penny unless we successfully lower your enrolled debt.* Our fees are performance-based and contingent on our success with reaching more favorable terms and agreements with creditors on your behalf. These fees vary, but generally range between 15% and 25% of your debt balances at the time of enrollment.
* Note: Our team will also collect a fee from your Dedicated Account, but only once:
You and your creditor have agreed upon resolution
You've made at least one payment towards that new resolution
We have reduced what you owe
Who controls my Dedicated Account?
You do! The reason for setting up this new account, rather than putting your monthly deposits into an existing bank account, is to keep those debt resolution funds separate from your other money. If you ever withdraw from the program, the remaining funds in your Dedicated Account, minus banking, third-party and earned debt resolution fees, are yours to keep.
Individual program experiences will vary. Monthly program payments are based on various factors, including, but not limited to a client's program length and amount of enrolled debt. Monthly payment reduction comparisons are estimates based on a client program payments compared to estimated initial monthly minimum payments calculated based on the enrolled debt amount provided, an APR of 16.41% and monthly minimum payments that includes 3% of the enrolled debt balance.