Take Your First Step Towards a Debt-Free Future
Consolidate multiple payments into one
Be debt free in 24-48 months
See if you qualify in minutes
Reduce Your Monthly Payments
Consolidation and other options can lower your total monthly payments and reduce what you owe on enrolled debts.
"My consolidation specialist came up with a plan that will save my husband and me nearly $500 a month!"
Denise
Your Success is Our #1 Priority
Our fees are 100% success-based – we don't get paid until we have helped you achieve a solution for your debt.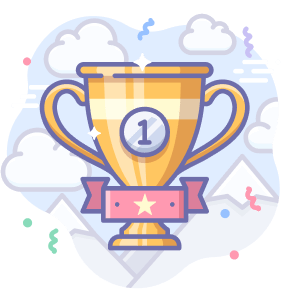 How Linda S. Cut Her Debt In Half
Linda's attempt to help a struggling friend led to a massive amount of credit card debt. Accredited Debt Relief helped cut her $30,000 debt in half, giving her peace of mind and a brighter outlook on life.
Our highly rated debt consolidation products can give you the help you need to achieve a brighter financial future. We're proud to provide excellent service and quality debt consolidation products to our clients.
"My consolidation specialist came up with a plan that will save my husband and me nearly $500 a month! He didn't try to 'sell' me anything and was straightforward with all the information. I couldn't be happier with my decision to make that call."
Denise,
Trustpilot
"I was so glad that the process was quick and easy, and my consolidation specialist was very courteous and professional. He was able to expedite the process to assist me to gain my financial freedom within a reasonable amount of time."
Joseph,
Trustpilot
"The level of customer service was unmatched. My consolidation specialist showed so much compassion and knowledge with everything we discussed. This service is very valuable, and I appreciate you all for being so kind when people are vulnerable."
Vallery,
Trustpilot
We've helped our clients pay off over $3 billion in debt. Are you next?
Individual experiences may vary. Reviews are edited for length, accuracy, and clarity.
Financial Wellness Resources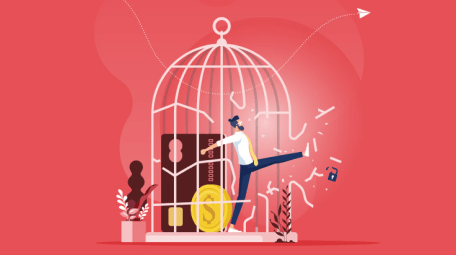 The Cheapest Ways to Get Out of Debt
Most people in debt share a common goal: to pay it off quickly and save as much money as possible. No one wants to spend more than they have to. Fortunately, there are many different ways to get out of debt faster and for less money. Consider six of the cheapest ways to get out of debt and find the solution that is right for you.