Our Debt Consolidation Options Can Reduce Financial Stress
Reduce your debt to a fraction of what you owe
Consolidate multiple payments into one
Be debt free in 12-48 months
Reduce Your Monthly Payments
We are committed to helping people find a pathway out of debt. Debt Consolidation and other options can lower monthly payments and reduce what you owe on enrolled debts.
You Deserve Financial Peace of Mind
You can break free from the burden of debt and the stress it causes with a customized relief option. We are committed to ensuring you have financial peace of mind and a bright future beyond your debt.
Our clients find help after...
Job loss
Income loss
Illness
Accidents
Divorce
Death in the family
Your Success is Our #1 Priority
Our debt consolidation options are designed with client success in mind. That is why our fees are 100% success-based – we don't get paid until we have helped you achieve a solution for your debt.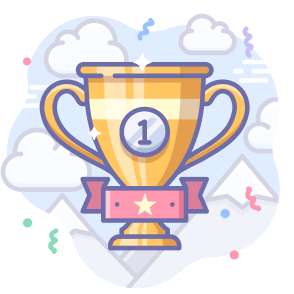 Picture Your Life After Debt
Our highly rated relief options give Americans the help they need to turn around their finances. We have earned thousands of five-star reviews and are proud to share our client's success stories so you can picture your own life after debt.
Oscar and Courtney tried other relief options that weren't enough to turn around their finances. Accredited Debt Relief cut their monthly payments by almost half, giving them a brighter financial future.
"My consolidation specialist came up with a plan that will save my husband and me nearly $500 a month! He didn't try to 'sell' me anything and was straightforward with all the information. I couldn't be happier with my decision to make that call."
Denise,
Trustpilot
"I was so glad that the process was quick and easy, and my consolidation specialist was very courteous and professional. He was able to expedite the process to assist me to gain my financial freedom within a reasonable amount of time."
Joseph,
Trustpilot
"The level of customer service was unmatched. My consolidation specialist showed so much compassion and knowledge with everything we discussed. This service is very valuable, and I appreciate you all for being so kind when people are vulnerable."
Vallery,
Trustpilot
Individual experiences may vary. Reviews are edited for length, accuracy, and clarity.
You Are Not Alone
More than 189 million Americans carry the burden of unsecured debt exceeding $900 billion. People overwhelmed with $10,000 or more of unsecured debt and those struggling to keep up with their minimum payments (or have already fallen behind) benefit most from debt consolidation and other relief options.
See How We Can Help
Featured Blog Posts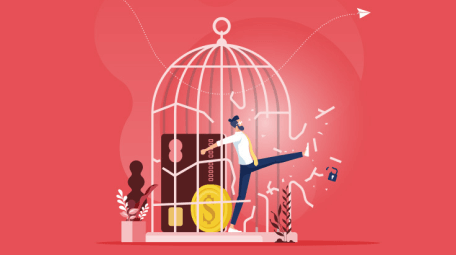 The Cheapest Ways to Get Out of Debt
Most people in debt share a common goal: to pay it off quickly and save as much money as possible. No one wants to spend more than they have to. Fortunately, there are many different ways to get out of debt faster and for less money. Consider six of the cheapest ways to get out of debt and find the solution that is right for you.