Our Promise
To provide debt relief options and savings for individuals and families struggling with debt across the U.S.
With years of experience in the debt relief and financial services industries, we match our clients with personalized programs to reduce their unsecured debt. We strive to help others regain control of their finances by providing customized plans and guidance throughout their debt relief journey.
Our Qualifications
When it comes to your finances, it's important to partner with organizations you can trust. We're proud of our accreditations from the American Fair Credit Council and the Better Business Bureau.
Accredited Debt Relief is operated as a division of Beyond Finance, LLC, a leading provider of debt consolidation services.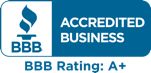 Our Story
Since our founding in 2011, Accredited Debt Relief has grown from a small group of financial professionals to a large, top-rated team of debt reduction experts.
We've spent the last 11 years helping individuals and families across the U.S. overcome their debts, allowing them to put their hard-earned money towards the things that matter most.
We understand the need for debt relief because we've been in your shoes.
After the housing crash in 2008, we found ourselves struggling with credit card debt. Like you, we were worried about our families and knew something had to be done.
Leaning on our backgrounds in credit and financial services, we found we could negotiate directly with creditors to settle our accounts and regain financial stability.
We knew many others needed help, but didn't have the financial services experience or expertise that we have. So, we put our experience to work helping others resolve their debt and get back their lives.
It's that simple, we got ourselves out of debt and now we want to help you do the same.

Our Track Record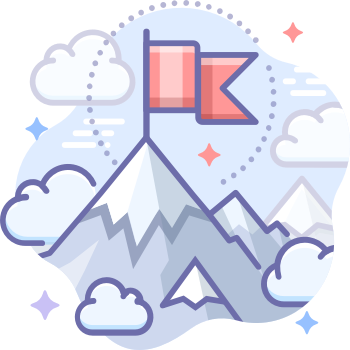 $1 billion+
in debt resolved
930+
Industry experts at your service
Our Values
Helping Americans achieve financial stability is at the heart of everything we do, which is why we live and work by the following principles: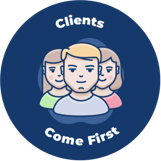 Clients Come First
Every client has a unique background and financial situation. We're committed to understanding your story and matching you with customized solutions.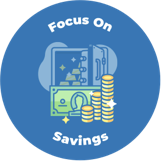 Focus On Savings
Regaining control of your finances is important. Our entire team is driven to do everything we can to help save you money.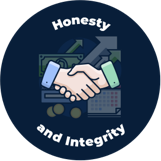 Honesty and Integrity
We want our clients to feel confident in their partnership with us. We're here to answer your questions and provide support every step of the way.
Our Expertise
Our expertise and combined skills make Accredited Debt Relief the perfect resource for individuals and families who are struggling with debt. Take a look behind the scenes to learn more about our people and our program.
About our people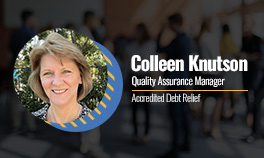 Behind The Scenes With a Quality Assurance Specialist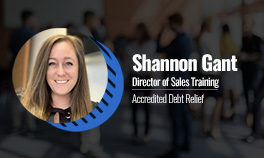 Behind the Scenes With a Training Expert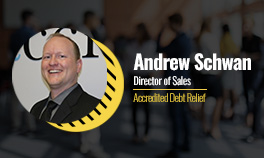 Behind the Scenes With a Certified Debt Specialist
About our program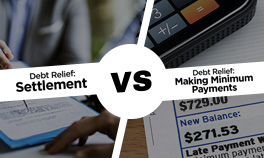 Debt Relief: Settlement vs. Making Minimum Payments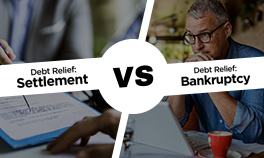 Debt Relief: Settlement vs. Bankruptcy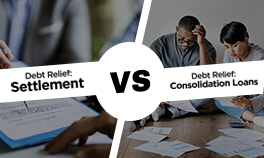 Debt Relief: Settlement vs. Debt Consolidation Loans